Lo scorso 6 ottobre illimity, gruppo bancario specializzato ad alto tasso tecnologico fondato e guidato da Corrado Passera, ha partecipato per la prima volta alla Star Conference, evento organizzato da Borsa Italiana e dedicato all'incontro fra investitori istituzionali e società quotate allo Star.
L'evento, tenutosi in forma digitale, ha rappresentato per il management un'occasione per illustrare le performance raggiunte dalla nascita avvenuta nel gennaio 2018, la strategia di crescita e il posizionamento nei mercati di riferimento.
"Siamo molto soddisfatti degli incontri effettuati durante la Star Conference. L'evento si è svolto in maniera ottimale, grazie all'eccellente lavoro organizzativo predisposto da Borsa Italiana".
È quanto riporta il Chief Financial Officer and Head of Central Function di illimity, Francesco Mele, in un'intervista rilasciata a Market Insight a commento della partecipazione alla Star Conference.
"Abbiamo avuto modo di confrontarci con un buon numero di nuovi potenziali investitori di elevato standing, con una buona rappresentanza sia domestica che estera, tra cui inglesi tedeschi, francesi e dei Paesi Nordici, con focus sulle Small Cap, che hanno mostrato un significativo interesse per illimity", spiega il manager.
"Abbiamo avuto incontri one-to-one con dodici investitori. L'accoglienza è stata ottima da parte di tutti. L'evento è stato l'occasione per far conoscere e illustrare in dettaglio il nostro modello di business, la strategia di crescita dall'avvio dell'attività a oggi e i risultati raggiunti, e posso confermare che il riscontro è stato molto positivo", puntualizza il manager.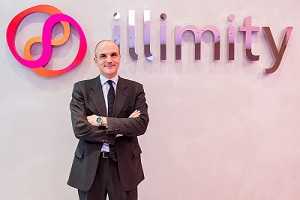 "La nostra storia inizia nel gennaio 2018 con il lancio della Spac Spaxs, che ha chiuso una raccolta record di 600 milioni. Spaxs ha successivamente acquisito Banca Interprovinciale e dalla business combination tra le due società è nata illimity, banca che fornisce credito a Pmi ad alto potenziale, che acquista crediti distressed corporate e li gestisce attraverso la piattaforma Neprix, e che offre servizi di banca diretta digitale attraverso illimitybank.com. Dal 5 marzo 2019 illimity è quotata sull'MTA di Borsa Italiana, raggiungendo ad oggi una capitalizzazione di 590 milioni", spiega Mele.
"Dal 10 settembre siamo stati ammessi al segmento Star, in quanto illimity soddisfa ampiamente i requisiti tecnici richiesti in termini di trasparenza e comunicazione, liquidità (flottante minimo al 35%) e corporate governance allineata agli standard internazionali", sottolinea Mele.
"L'approdo sullo Star aumenta sicuramente la nostra visibilità nell'ottica di poter ampliare ulteriormente la nostra base di investitori. Stiamo già lavorando ad un follow-up in particolare con gli investitori con cui siamo entrati in contatto per la prima volta per illustrare più dettagliatamente il nostro percorso di crescita", sottolinea il CFO di illimity.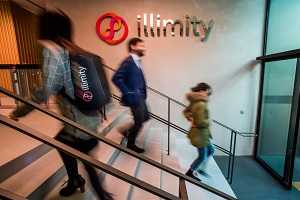 "Ad oggi gli investitori istituzionali rappresentano oltre il 70% del capitale, tra cui si segnalano il veicolo di Corrado Passera che ha poco più del 3%, la famiglia Rovati con una quota vicina al 10%, il fondo californiano Tensile con circa il 9% e il fondo Atlas di Bob Diamond con una partecipazione prossima all'8%".
"Nel corso dell'incontro" – aggiunge Mele – "c'è stato molto interesse per la recente partnership siglata con il Gruppo Sella, con cui abbiamo una relazione consolidata, nella fintech HYPE, realtà con oltre 1 milione di clienti, che per noi ha un profondo razionale strategico e nella quale mettiamo a fattor comune la nostra tecnologia".
"L'accordo ha portato alla creazione di una joint venture pariteticamente controllata da illimity e Fabrick, società controllata dal Gruppo Sella, con l'obiettivo di far diventare HYPE la realtà italiana a più alto potenziale di sviluppo nei servizi di "light" banking accelerando i nostri piani di espansione in questo segmento che presenta significativi margini di crescita.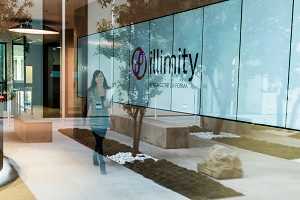 Il tutto è perfettamente coerente con la logica di piattaforma innovativa che contraddistingue illimity fin dalla sua nascita", afferma il manager.
"Il clima riscontrato sull'Italia" – conclude Mele – "è stato nel complesso positivo sulla gestione dell'emergenza nonostante l'incertezza causata dalla pandemia sullo scenario macroeconomico. L'attenzione maggiore ha riguardato in particolare quelle che sono le prospettive sulla qualità del credito una volta scaduti i provvedimenti straordinari messi in campo dal Governo per sostenere le imprese duramente colpite dalla pandemia".
"Nell'ambito delle moratorie accordate ai nostri clienti non siamo particolarmente preoccupati. Rilanciare aziende che hanno avuto momentanee difficoltà a causa della pandemia ma che presentano ancora continuative prospettive di business rientra nel core business di illimity".