La Life Company è stata inserita nel MIB® ESG Index di Euronext, il primo indice dedicato alle blue-chip italiane che premia le più efficaci pratiche Environmental, Social e Governance (ESG).
L'indice, attivato in collaborazione con Vigeo Eiris, società di Moody's ESG Solutions, ha individuato le migliori 40 società italiane quotate che hanno dimostrato una perfetta integrazione tra le performance economiche e i criteri ESG, in linea con i principi del Global Compact delle Nazioni Unite.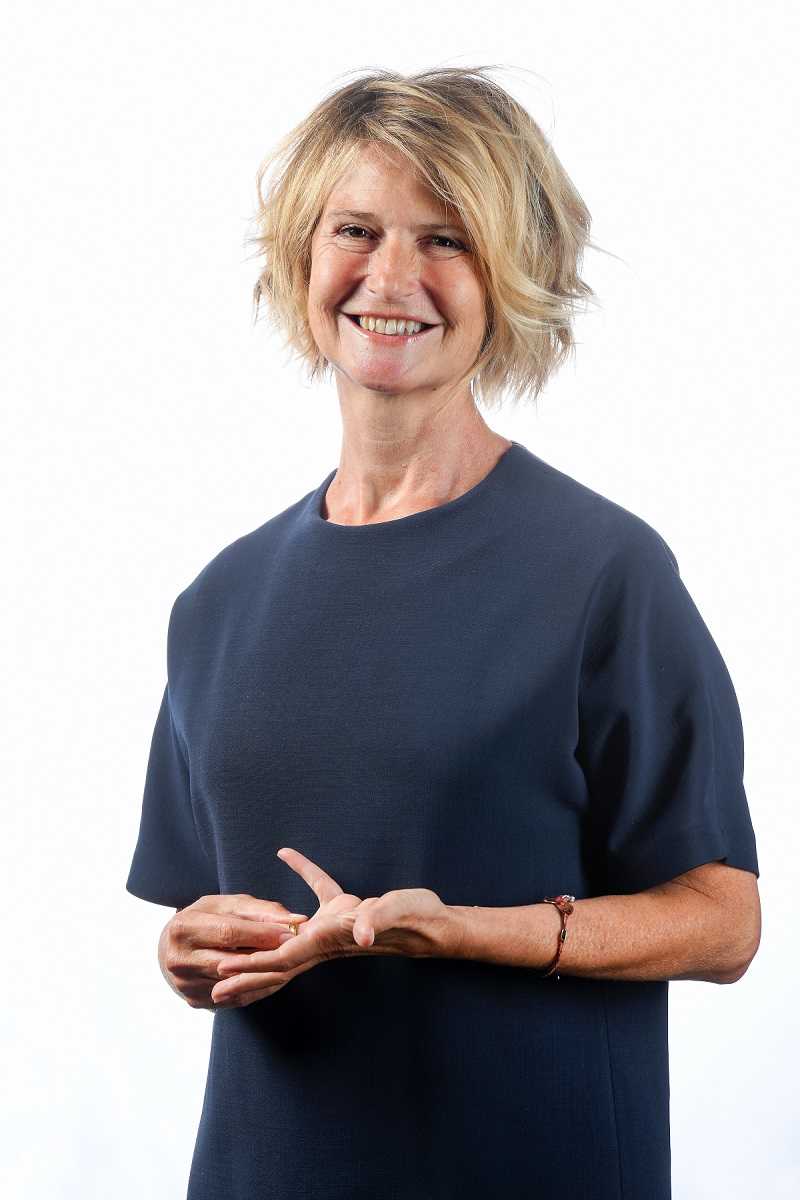 "L'inclusione nell'indice è una conferma degli sforzi e della direzione verso l'agire sostenibile che il Gruppo sta portando avanti da anni e che ha concretizzato con il Piano Industriale 2021-2030, in cui sono stati pianificati 16 miliardi di investimenti focalizzati su due assi principali: la transizione energetica e l'economia circolare", esordisce in un'intervista a Market Insight Carlotta Ventura, Direttore Communication, Sustainability and Regional Affairs di A2A.
Da anni l'azienda è impegnata per minimizzare gli impatti ambientali con un obiettivo di decarbonizzazione validato da Science Based Targets initiative (SBTi), allineato all'Accordo di Parigi.
"Se, da un lato, possiamo individuare nella «E» il nostro core business, dall'altro, lavoriamo convintamente anche sulla «S» e sulla «G» in tutti i campi, dalla gestione responsabile della catena di fornitura all'inclusione delle tematiche DE&I (Diversity, Equity & Inclusion, ndr) nelle pratiche quotidiane" prosegue Ventura.
E certamente l'ingresso nel MIB® ESG porterà importanti impatti positivi ad A2A. Innanzitutto "benefici legati a una maggiore attrattività del Gruppo sui mercati della finanza sostenibile". Inoltre, "essere inclusi tra le migliori aziende in Italia in ambito ESG ha un valore reputazionale, che rafforza il nostro posizionamento come Life Company, ma anche strategico, visto il contesto nazionale ed internazionale in cui ci troviamo. A questo va aggiunta una maggiore consapevolezza delle nostre potenzialità, anche tra i dipendenti all'interno del Gruppo", dichiara la manager.
Senza dubbio, A2A si aspetta un crescente interesse verso i temi ESG da parte di tutto il mondo finanziario e non solo degli investitori socialmente responsabili (SRI). "Sarà necessario fare leva sull'engagement degli investitori anche su queste tematiche per permetterne una diffusione, da cui il mercato in generale potrà trarre beneficio".
"Come Gruppo ci siamo posti l'obiettivo di incrementare la nostra quota di debito sostenibile (28% nel 2020) progressivamente, fino ad arrivare a un 70% al 2030 sul debito totale".
"Per questo – spiega Ventura – nel maggio 2021 abbiamo strutturato un nuovo Sustainable Financing Framework in linea con i principi ICMA e LMA, combinando i due approcci: Green/Use of Proceeds e Sustainability-Linked".
Nel Framework infatti "è stato individuato ed inserito un set di KPIs che riflette i due pilastri del piano strategico di Gruppo. I KPIs selezionati – ossia, riduzione emissioni CO2 di Scope 1, incremento capacità installata da fonti rinnovabili e recupero materia da rifiuti – riguardano infatti target ESG che contribuiscono al raggiungimento degli SDG 7, 11, 12 e 13 delle Nazioni Unite".
In questo quadro, lo scorso luglio la società ha emesso un Sustainability-Linked Bond da 500 milioni con durata 10 anni e più di recente, a ottobre, un Green Bond da 500 milioni con durata 12 anni, che andrà a finanziare Progetti Green allineati alla Tassonomia EU.
Oltre al MIB® ESG di Euronext, A2A è presente in altri sei indici ESG: FTSE4Good; ECPI Low Carbon Italy Equity; Ethibel Sustainability Index Excellence Europe; EURO STOXX Sustainability; Euronext Vigeo Eurozone 120; Standard Ethics Italian Index. Oltre che nel Bloomberg Gender Equality Index.
In proposito, Ventura riscontra molta varianza tra i criteri e i modelli con cui sono costruiti questi indici, che comunque vengono tutti utilizzati per strutturare le azioni di miglioramento all'interno del Gruppo lombardo.
"L'assessment al CDP, ad esempio, ci ha portato a sviluppare la rendicontazione TCFD (Task Force on Climate-related Financial Disclosures, ndr) con largo anticipo, inserite nel Bilancio Integrato 2020 del Gruppo".
Un allineamento che "è stato valutato positivamente anche dal CDSB (Climate Disclosure Standard Board, ndr), l'organizzazione internazionale che riunisce le principali organizzazioni di business e ambientaliste e che lavora per promuovere l'integrazione della disclosure TCFD all'interno dei corporate reporting".
"Grazie a questi aspetti – sottolinea con soddisfazione la manager – ad agosto A2A ha ottenuto il riconoscimento come azienda con il miglior report di sostenibilità nella categoria «Energy & Utilities» della classifica «ESG Reporting Awards 2021» di ESG Investing Global Markets Media. Inoltre, si è aggiudicata la seconda posizione nella categoria «Best Climate-Related reporting» per la reportistica legata al tema del cambiamento climatico".
Considerata l'esperienza fatta nell'ambito, "riteniamo che per accrescere il livello di armonizzazione dei rating ESG sia necessaria maggiore trasparenza nel processo di costruzione utilizzato, maggiore standardizzazione dei KPI e chiarezza nei relativi metodi di calcolo, oltre che politiche di engagement dirette con le aziende. Elemento, quest'ultimo, essenziale per portare a bordo anche le PMI", conclude Carlotta Ventura.