Si riporta l'andamento odierno dei principali titoli internazionali del settore media: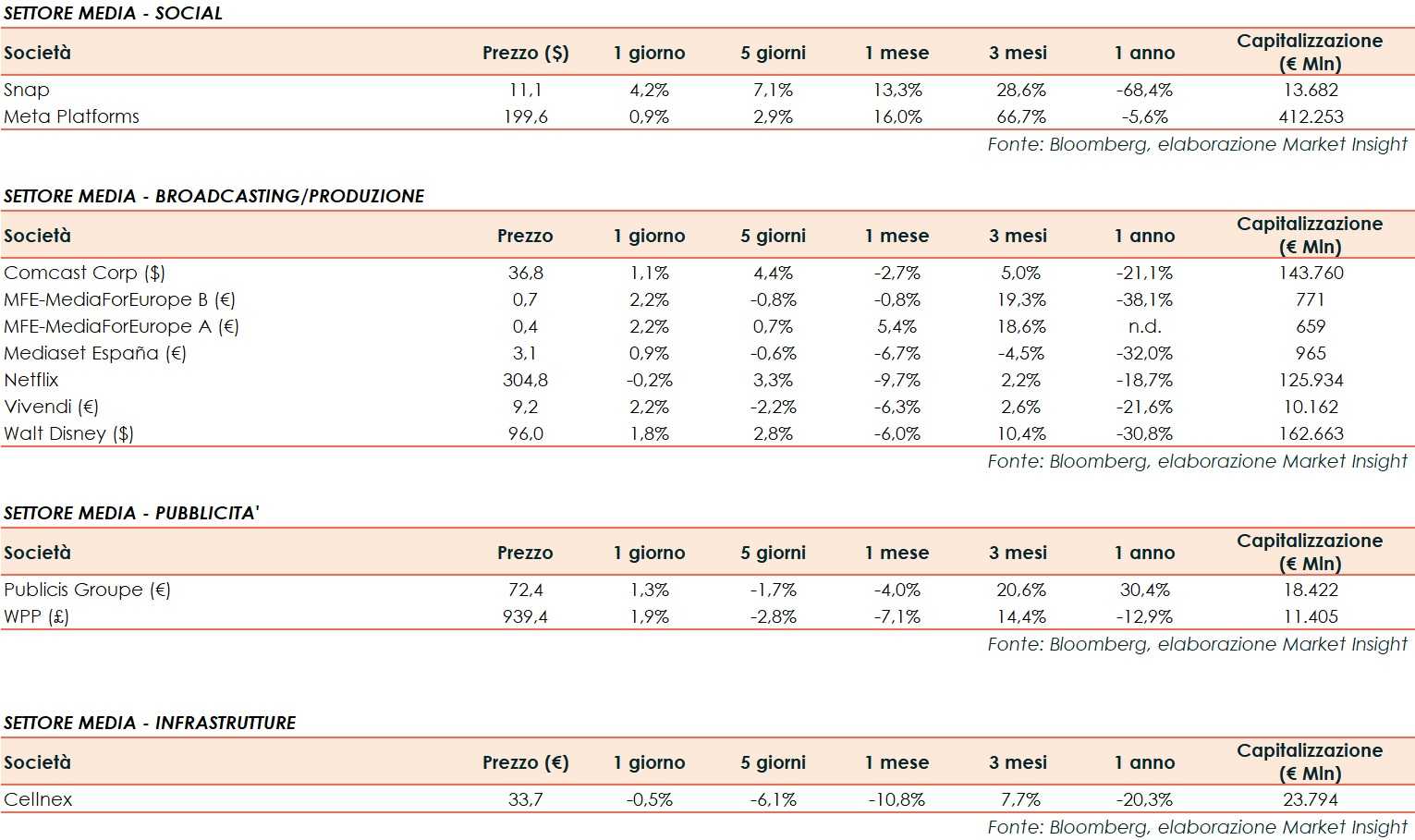 Borse europee in netto rialzo, con il FTSE MIB che guadagna il 2,5%, il Dax di Francoforte in rialzo dell'1,7%, il CAC 40 di Parigi su dell'1,4%, il FTSE 100 di Londra in crescita dell'1,7%. In verde anche gli indici americani dopo la prima ora di contrattazioni oltreoceano.
Wpp (+1,9%) sarebbe vicina all'acquisizione di The Goat Agency, agenzia britannica specializzata in influencer marketing. Secondo le fonti della testata Business Insider, la società potrebbe essere valutata tra 121 e 425 milioni di dollari. The Goat Agency è specializzata in campagne e iniziative di influencer marketing per promuovere i brand sui social media e misurare l'efficacia di tali attività pubblicitarie. Tra i suoi clienti ci sono brand del calibro di Dell e M&M's. Nel 2022 la società ha realizzato ricavi lordi per circa 100 milioni di dollari, in netto aumento sui 57 milioni del 2021.